Greatest Teams Never To Win a World Series-98 Braves
When dynasties in sports usually end or at least hit its turning point, there is a few key reasons why in my eyes it ends: 1. There is a moment where everything changes. 2. The trades/moves the team makes are not anymore beneficial by any means and hurtful. 3. The organization starts to get their heads swelled up and have a self-righteous mentality about themselves and what they have accomplished, therefore it is based on merit the team is entitled to whatever.
The Braves were on that track.
First off, the Leyritz bomb off of Mark Wohlers in Game 4 of the 1996 World Series was the first sign. It sent shockwaves all through Atlanta and you could honestly feel it when it happened. The fan base was in a complete state of shock and there was a vibe that it wouldn't get any better.
Next, the Justice/Grissom for Lofton trade before the 1997 season as the Braves traded a fan favorite in Justice and a hometown hero/key contributor Marquis Grissom for Kenny Lofton who was always hurt in Atlanta and then just never embraced being a Brave and was gone after the 97 season with a "parting shot." Also traded was touted rookie Jermaine Dye to Kansas City for Keith Lockhart and Michael Tucker. It didn't get the same fanfare as the other trade but given how Dye performed, maybe Atlanta wanted a do-over. So, the sketchy moves started to take place. The Braves lost to the Marlins in the NLCS in an ho-hum way.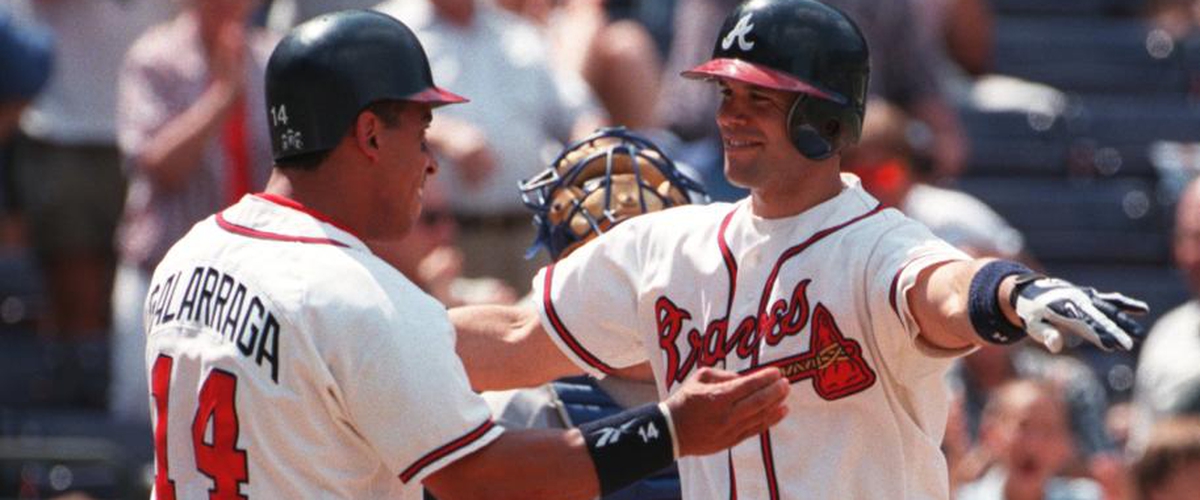 Knowing that things needed upgrading, Atlanta said bye to Fred McGriff (which I believe was the perfect time), and signing Big Cat Andres Galarraga, who clubbed what seemed like 40 HR every year for the Rockies. Atlanta also signed steady gloved shortstop Walt Weiss as well as seeing the developments of pitcher Kevin Millwood as a starter and a young reliever in John Rocker so the Braves made the necessary moves to keep going.
And they did. The Braves got off to a semi-decent start, pretty much taking over the division lead in mid-April. The divisional race wasn't much as the Marlins were that of a High-A ball team after their disturbing fire sale after their World Series win. The Expos were horrid with all their losses from their fire sales the last couple of seasons. The Phillies were struggling and were in rebuilding mode themselves. The Mets were a solid team all-around but nothing in terms of pitching or hitting to Atlanta, including after they traded for Mike Piazza.
The Braves got the division won probably in May, after being up on the others by nearly 10 games. Everything was going their way. Almost.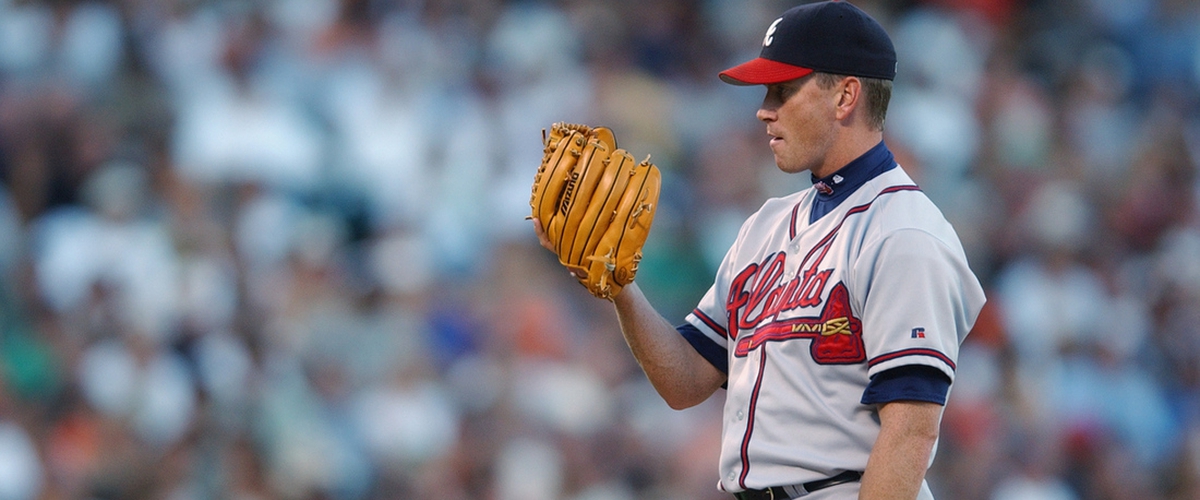 WHAT MADE THEM SO GOOD? 4 players (Galarraga-44, Chipper Jones-34, Javy Lopez-34, and Andruw Jones-31) hit 30 or more HR. Adding on you had Ryan Klesko (18), Michael Tucker (13) and Gerald Williams (10) as the Braves turned Turner Field into a launching pad (but it seemed like every stadium was that way in 1998 with McGwire and Sosa doing the great HR chase). Atlanta hit .272, and a .795 OPS and had 215 HR (the latter two being 2nd in the NL behind the Coors Field infused Rockies).
And then you had Maddux-Glavine-Smoltz. Ironically if you take their numbers that year, it was the best those three were together (all under 3 ERA, WHIP of 1.20 and below). Denny Neagle had a solid 17 win season with a 3.55 ERA and Kevin Millwood went 17-8 with a 4.08 ERA (but an ERA of 3.39 after June, so he was coming along).
Everything was going good.....until......Mark Wohlers imploded in July. He lost control of his pitches, walking 14 guys in 3.2 IP in July and saw his ERA balloon to a 5.62 to a 10.63 by the end before the Braves shelved him. Some said injury, but many believed he never recovered from the Jim Leyritz blast.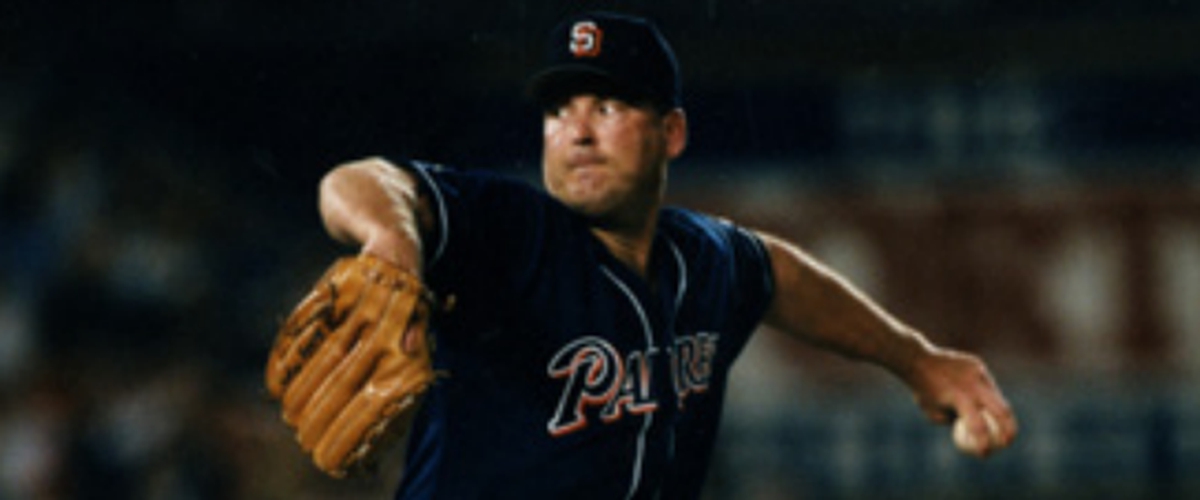 WHAT WENT WRONG? Three things still get to me today about this team: 1. The Braves stood pat at the trade deadline. Seattle had Randy Johnson on the market as he was an upcoming free agent and the Mariners were not going to be playing October ball. He was the hot item for a trade player that could possibly bring a team over the top for a world championship. Yes, the rotation was stacked with Maddux, Glavine, and Smoltz, but Atlanta could have used Johnson as another starter OR the key rumor was have him to be the bullpen guy with the Braves key weakness. The rumor was that Atlanta rejected a trade with Seattle that involved Johnson and all the Braves would give up was George Lombard and Bruce Chen. Houston upped the ante and took Johnson from Seattle and made the NL a fight in 1998.
Then the Braves stood pat on not getting a needed closer. Randy Myers, who was struggling in Toronto, was available, and many believed a change of scenery would have been needed. However, the deadline passed with Atlanta not doing anything, besides getting Greg Colbrunn for the second straight year.
Then San Diego, out of more of a strategy than anything, picked up Myers so Atlanta wouldn't. Oops.
Worse, the perennial powers of baseball (Cubs, Yankees, Astros with Johnson) smacked Atlanta around in the summer months. But what was said by the Braves? "We're fine!"
And that brings me to #2: The arrogance started by the Braves. The "we don't need no closer" approach stung (though Kerry Ligtenberg was a solid guy for them) and it would play in October.
The Braves swept the Cubs in the NLDS with relative ease in part because Atlanta didn't get to see Chicago's rookie sensation Kerry Wood (who had outdueled Maddux earlier in the season) until Game 3. And in a shocking turn, the Padres stung the Astros in the NLDS. Many thought the 106-56 Braves would just cruise past San Diego in the NLCS with the pitching and the power hitting.
And.......................nope.
San Diego took Game 1 in extras, beating Ligtenburg, who pitched 2 innings. Game 2 saw Kevin Brown outduel Tom Glavine. Game 3 saw Sterling Hitchcock outduel Greg Maddux while the bullpen blew it for any chance of Atlanta coming back. The Braves furthered the series with a couple of key blasts by Lopez and Galarraga and then a huge comeback where Michael Tucker hit a clutch 3-run HR off of Padres ace Kevin Brown. After the game Bobby Cox said despite being down 3-2 and losing the first 3 games the Braves were in "good shape."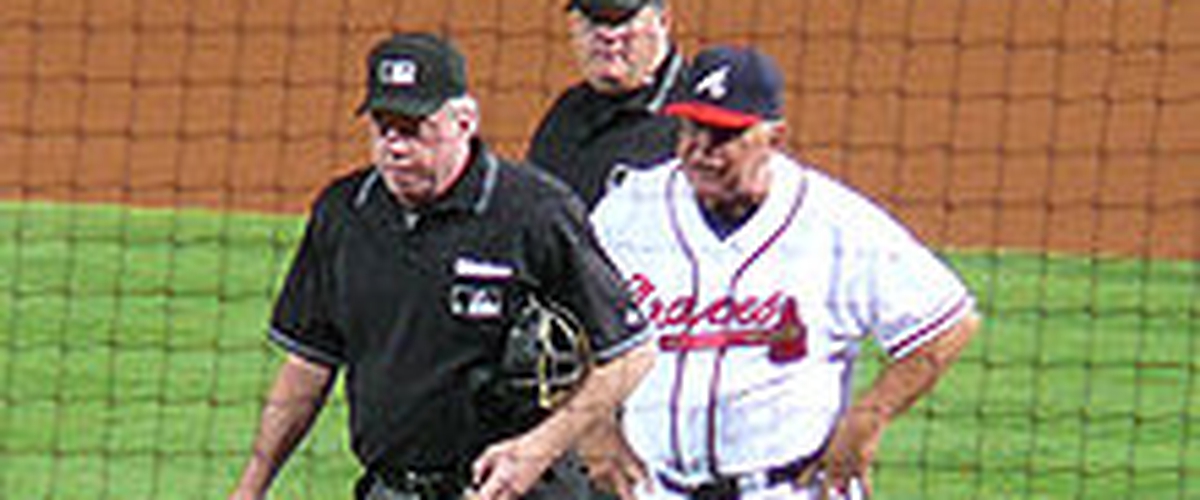 Which brings me to #3. Bobby Cox. Yes, he is a Hall of Fame manager. When it comes to the regular season, nobody could manage better than Bobby. But when it got to be October, Bobby Cox just looked like he tried to outmanage himself. He took Tucker's hot bat and benched it for Danny Bautista, for the numbers. Bautista didn't do anything at the plate and made a key error that costed the Braves runs in the 5-run sixth for San Diego. Game, set, match. Padres win the NL, get thumped by the Yankees in the World Series and it was as uneventful and dull to watch (unless you were a Yankees fan).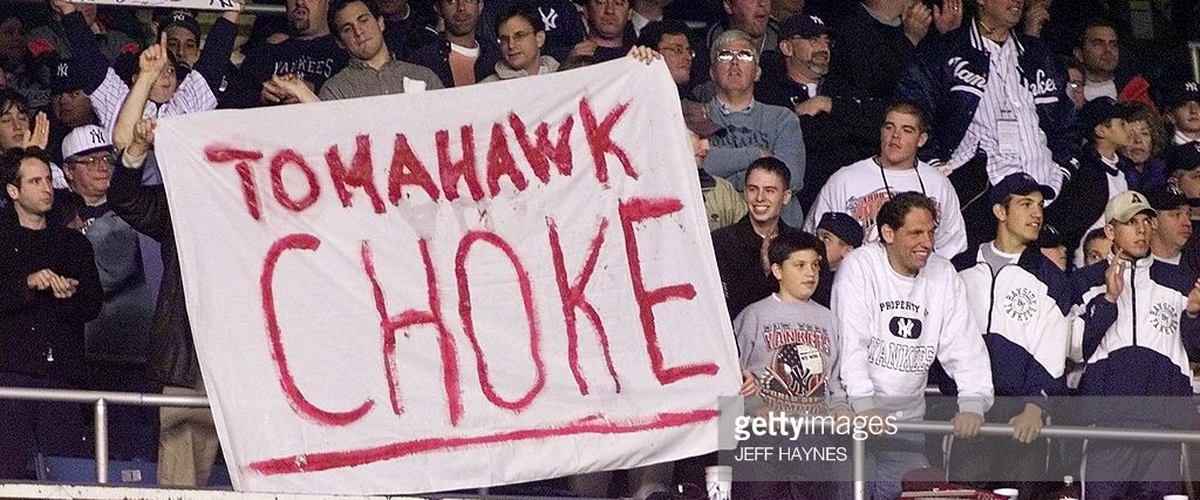 AFTERMATH: One thing I remembered the most was after the NLCS was over was it seemed like the Braves players weren't fazed by the loss and even took a shot at San Diego saying, "well, you may have won, but we'll be here next year and you won't!" Well, San Diego was there that year. Yes, the Braves made it in 1999 to the World Series (no, I WON'T do that team on here given that I think they overachieved in 1999 and one guy in particular saved that season for Atlanta), but they were just outmatched by the Yankees that year with Galarraga fighting cancer, and Smoltz injured early while the Braves traded Tucker and Neagle to Cincinnati for Bret Boone, who underachieved his one year in Atlanta. But the post-98 Braves teams save for 2002 just never had "it" again. And they always believed that the party would never end and it had a vibe of "oh well, we will get them next year."
To this day I think that has been the case for Atlanta and why there was only one World Championship
But it also just gave more fuel to the fire of the Braves can't play in October as well.
OTHER GREAT TEAMS THAT HAVE NEVER WON A WORLD SERIES
-Fan in the Obstructed Seat